Using Origin Content
eVolve Origin Quick Start
An additional component of eVolve Mechanical, is eVolve Origin. Origin is a free-to-use Fabrication. If you do not have a database, Origin acts as a great starting point. If you do have a database, Origin may  give you the ability to add additional components missing from your current database. Once the 5.0.1 or greater eVolve Mechanical installer has been run, the below structure and instructions apply.
Navigate to C:\Program Files\eVolve\eVolve Mechanical for Revit 202X\eVolveOrigin.zip
(5.0 release is only compatible with Revit 2020, Revit 2021, and Revit 2022)

Right-Click--->Extract All on eVolveOrigin.zip
Recommended: Extract the eVovleOrgin.zip folder directly to the C:\ drive to avoid windows permissions issues. Ideal destination folder would is C: Autodesk Fabrication.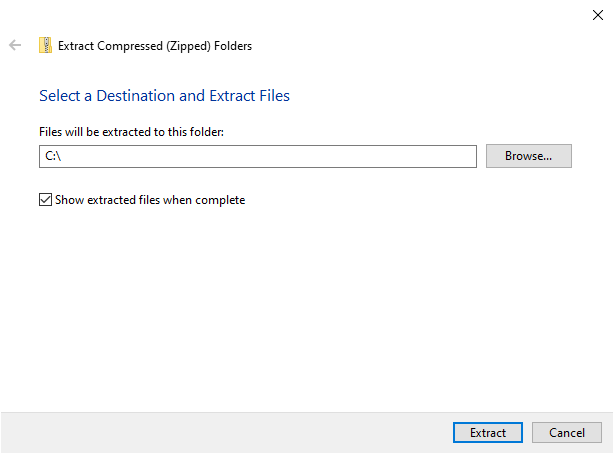 After extraction is completed, navigate to the destination folder selected during extraction.

Double Click on the batch file to execute it.

NOTE: This action will add the Database Configuration to all Fabrication year versions present on the PC. The batch file is created to look for the configuration on the C:\ drive. If the configuration is placed elsewhere then the batch file will not work. The batch file can be manipulated, or the configuration can be pathed manually within a Fabrication product.)
Manipulating the batch File

Right Click-->Edit the .BAT file

The .BAT can only be edited once successfully unzipped

Change the below highlighted path, to the destination folder chosen during extraction.

Save the .BAT
Run the .BAT

Verify that your Database Configuration has been added as an available configuration within CADmep, ESTmep or CAMduct.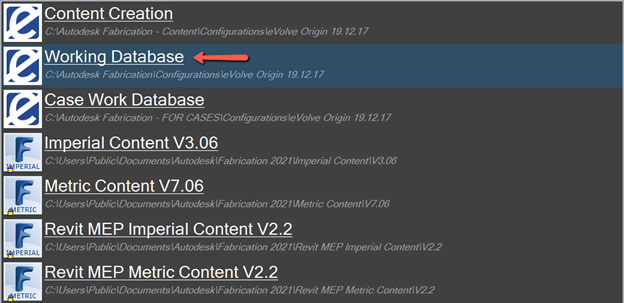 Database GUID Setup for Fabrication Parts in Revit
Once everything is installed, please go to the Main Database by typing in EDITDBASE in the command line in CADmep, if you are in ESTmep or CAMduct please click the Database icon at the top of the screen.
Click Version and click the Refresh button to generate the GUID number which needs to be different for each configuration.
Lastly put in the description which could be your company name or the configuration name for example.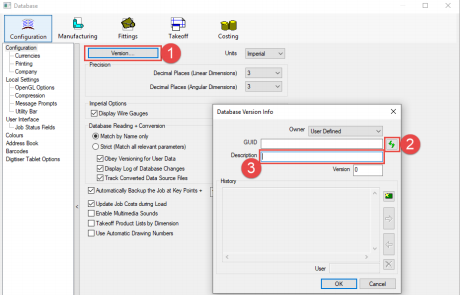 Please note that copying parts, mainly piping parts from one database to another can result in unwanted data being brought into your database. This data includes but is not limited to, connectors, materials, gauges, specifications. Please backup your Fabrication Database prior to incorporating outside content within.
---
---