Set Angle
Set Angle
The Set Angle function is used to set a predefined angle and also allows you to specify a specific rotation angle.

Though there are plenty of options to choose from, you can also enter any numerical value for your rotation angle as well. Negative inputs are also honored.
The software will remember this entry for easier degree selection in the future.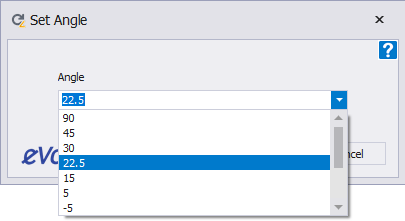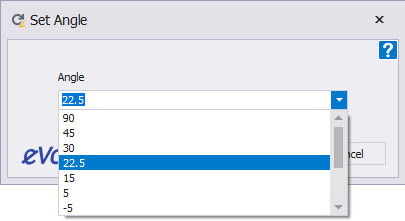 Using the MEP Rotate tool
Go to the following article: Using the MEP Rotate tool
---
---