Resources Overview
Resources
Our resources panel is just that, a resource for our uses. Here you will find any product information or methods of contact needed. We have four primary areas in this group:
View Notifications
Submit an Idea
Help
About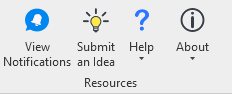 View Notifications
This icon will be colorized when a notification is available, you should check this dialog often to stay up to date on notices about new software updates and customer update meetings. When you have checked these notifications, the icon will be grayed out until a new notification is published.
Submit an Idea
This button will open the eVolve Mechanical Idea site so that you can submit new ideas and vote on ideas being submitted by fellow product users. The product is built according to this feedback so please offer your suggestions at this site and be sure to help vote on others to drive the product in a way that is meaningful to your company.
Help
When selecting Help it will bring you to our eVolve Mechanical help website.
This website will allow you to search for User Guides that will have more information on items such as hangers, annotation, and other tips and tricks with evolve.
Some other information it contains is release notes on what might have been updated in the latest release version.
Using the drop down, you will also see the option to contact support: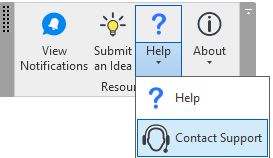 Contact Support
Opens web form to submit a new support case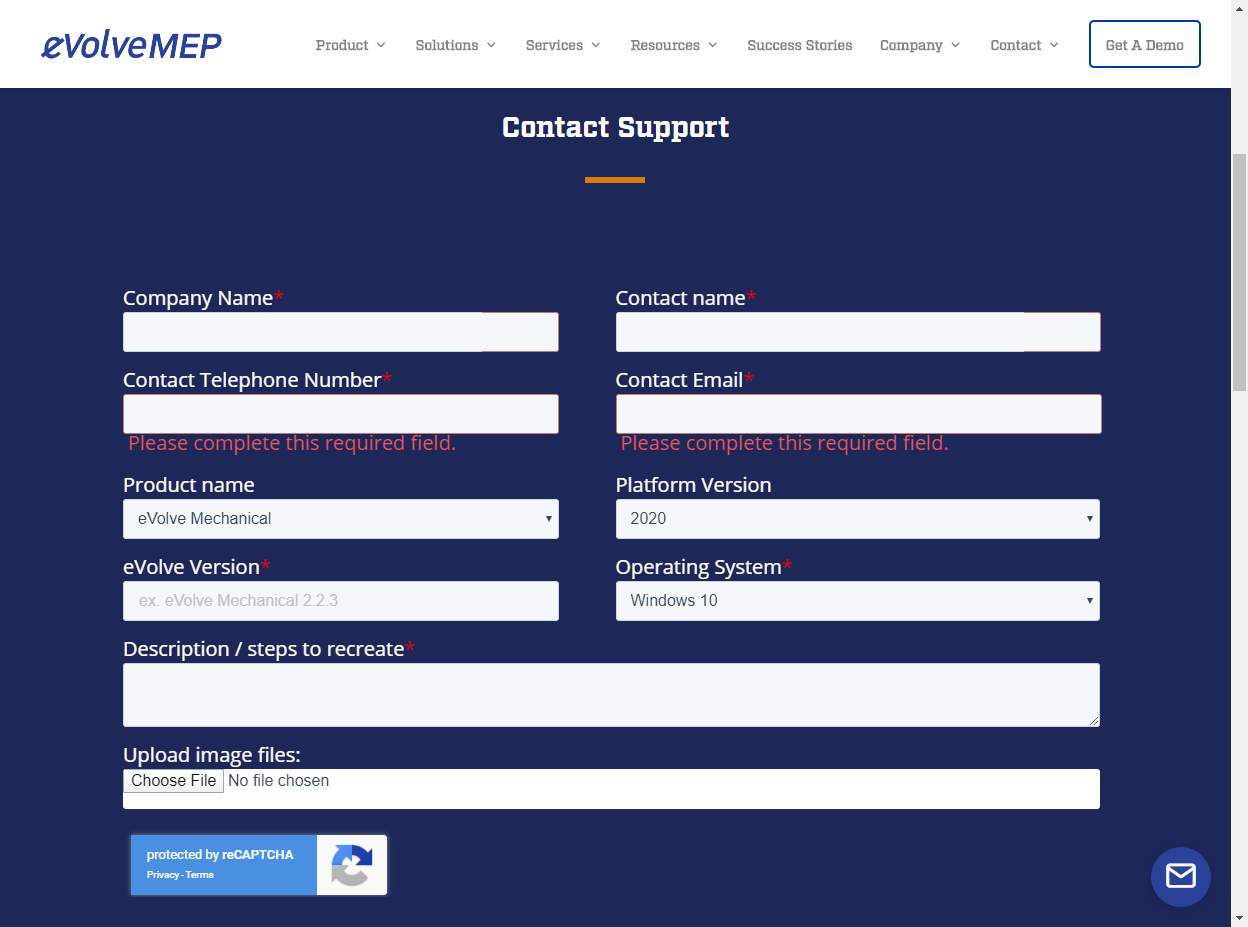 This will take you to the eVolve MEP website allowing you to create a new case to and request for assistance. When filling this out try to be as descriptive as possible to allow for a quick and accurate response.
About

Used to provide product information that may be needed when you contact support
By clicking on this button, it will show the version number of the eVolve software that you have installed.
If you click on the arrow under the about this will bring you will also see your License Info. Here you can register a new user or update your current title.
The drop down menu also provides access to
---
---